DNA Health Test Your Doberman Easily at Home!
These dog products work great for Dobermans!
Buying dog products can be incredibly frustrating for Doberman owners. Dobermans can outsmart almost any contraption, destroy toys quickly, and have a unique body structure. That's why Doberman owners notoriously waste tons of money on dog products that just don't work well for this unique breed. That's why we have updated lists of the best dog products for Dobermans. See our favorite products here!
Doberman ownership guides
Get private one-on-one Doberman coaching!
You've probably seen renowned family Doberman coach and trainer, John Walter on our YouTube channel! Well, did you know he can coach you privately? That's right, with the Doberman Planet coaching services, John brings his vast knowledge of the Doberman breed to help you with private one-on-one coaching calls and videos! If you need private one-on-one help, this might just be for you. See our coaching services here.
Dilated Cardiomyopathy (DCM)
Doberman Planet on YouTube!
Doberman Planet is the largest dedicated Doberman channel on YouTube! Doberman Planet was also awarded the title "Creator on the Rise" by YouTube in November of 2019 for its fast-growing audience. Since that time, Doberman Planet has produced over a hundred high-quality videos on every aspect of the Doberman breed and new videos are released every Sunday! Check out Doberman Planet on YouTube here!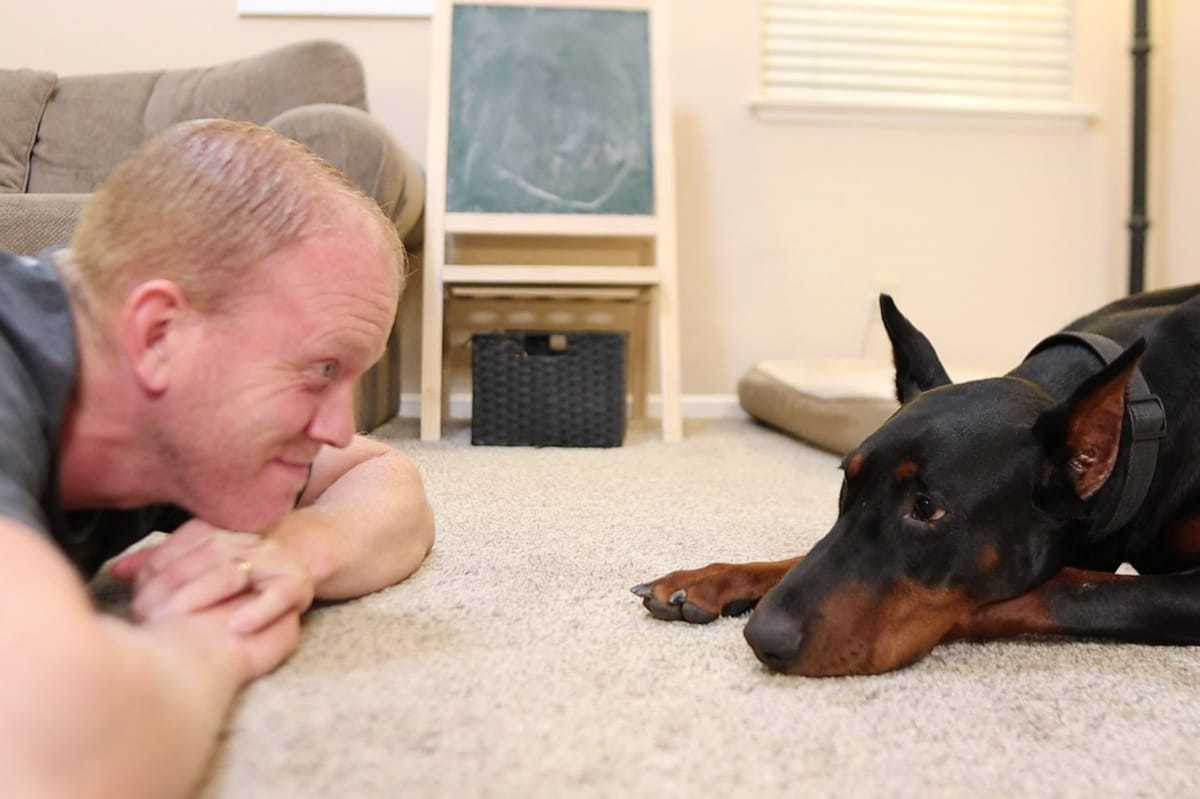 Dobermans are known for bonding extremely tightly with their owners. Of course, that's only if the owner has made an effort to bond to their Doberman in a way that…
Join our newsletter!
Get updated on the newest resources and helpful advice just for Doberman owners! Learn more about our newsletter.
Your email address is only used to send you our newsletter and information about our company. Unsubscribe anytime using the link included in every email.