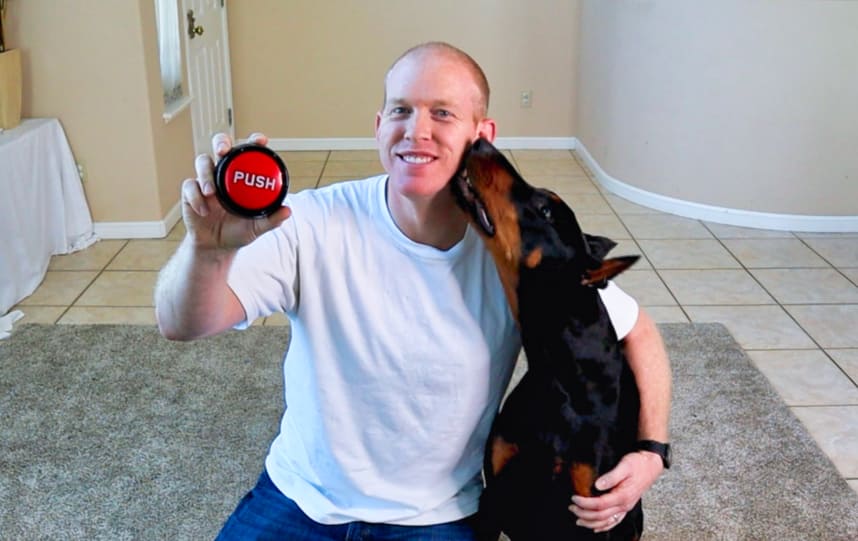 My family and I have had so much fun with this big red button that I had to mention it here. It's a really great training tool! We've taught our dog how to push the button either when he wants a treat, or just when we tell him to. When he pushes the button, it plays whatever sound file we've loaded onto it.
Basically, you just connect it to your computer via a USB cable and it acts just like a USB drive. You can then drag and drop any MP3 or WAV file onto it and when the button is pressed, it'll play that sound loud and clear.
This is one very basic training tool that can also be a whole lot of fun.
You can get the button here (Amazon Link)
I've also put together a small collection of fun audio files that are perfect for putting on this button. Just download one, listen to it, and if you like it, plug your button into your computer and drag and drop the file onto the button.
Feel free to download and use these funny sound bites in any way you'd like!
Sound Bites Perfect for Dobermans
Note: In most web browsers, clicking on a file name in the "Download Link" column will play the sound file so you can preview it. When you find one that you like, you can download it by right-clicking on the file name and select "Save link as…"